Back to all posts
Posted on
Public Library Coming to Glendon School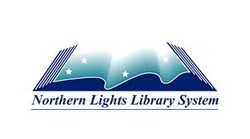 Glendon School, along with the Village of Glendon are partnering with the Northern Lights Library System to open a public library within the school library.  Our goal is to make library resources easily accessible to the community of Glendon.  We are currently in the planning stages with the goal to open as quickly as possible.  
We have the beginnings of a library board to regulate the running of the Public Library, but would still like to add a few people to the mix.  If you are interested in volunteering on the Village of Glendon Library Board, please contact the Village of Glendon Office @ (780)635-3807, admin@villageofglendon.ca, or on Facebook @ Village of Glendon.
Thank you, we look forward to working with community members to make this a success.