Back to all posts
Posted on
Daryn Galatiuk ASAA Hall of Fame Induction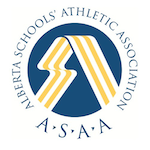 Congratulations to our # 1 coach, Daryn Galatiuk on his induction into the ASAA Hall of Fame.  We are so blessed to have an athletic director with as much passion for sport as Daryn has.  All you have to do is take stroll through our gymnasium to see the success he has had with the athletes in our school that stretches over many years.  Our athletic program at Glendon School would not be the powerhouse it is without him at our helm. 
The following excerpt is directly from the ASAA Hall of Fame page.
Daryn began teaching at Glendon School 20 years ago. He became the Athletic Director at the school shortly after starting there and began coaching many different sports at the school. The Athletics program was in rough shape, and did not understand the basics of feeling success. But with some guidance and hard work the program started to establish itself in the North East Zone and Provincially as well.
Each year Daryn would take on coaching multiple sports; starting with Cross Country, Volleyball and Badminton. Glendon would win several District Championships, but came across powerhouse schools in his zone. Provincially his teams did incredibly well! Winning 6 Bronze and 4 Silver 1A Cross Country team medals, and taking his Volleyball team to Provincials 5 times. His Badminton teams have won a Zone title and are always competitive! This success led to other successes in the school.
Daryn in particular enjoys coaching the sport of basketball. Glendon Schools teams over the years have been exceptional. His teams have won 8 Zone Championships, and have been to Provincials 12 times. Winning two Consolation titles, a Bronze medal, and a Sportsmanship banner during his time there. He was also integral in the school's first Provincial Championship when Glendon won the 1A Girls Championship in 2004. Daryn has hosted many tournaments in basketball, and many Zone Championship events, including two Provincial Championships in 2006 and 2014.
Track and Field though is where Daryn has found the most success. As a small school he has won 10 Zone Championships. His athletes have medalled an incredible 23 times at Provincials in several different disciplines. His track team also represented Alberta in Toronto during the Grand Prix high school event in 2012, where the combined Alberta team finished second overall in the country. The school as a team has won the Bronze and Silver team medals at Provincials once each, and more incredibly Glendon School won 9 straight Provincial Championships from 2010-2018. It has all culminated in Daryn being instrumental in building an Athletic Park (including an asphalt track) in the back of Glendon School over the last couple of years, fundraising over 1.3 million dollars to complete the project.
Daryn has also been the President of our district school sport organization (SPAA) for many years and still serves as the Vice President today. At the zone level he has been Vice President in the past and has been the President of North East Zone for 8 years. Daryn has won the ASAA award for most sportsmanlike coach in 2012. He has also been a 1A Boys Basketball Ranker for almost 15 years. With as much as he does he has also found time to serve a term on the ASAA executive as Boys Athletics Director. As an Athletic Director and Coach his experience is almost endless and he is always willing to share his knowledge and lend a helping hand if possible. Much of Daryn's success comes from the amount of time he puts into coaching and being with the kids of the school. It is with great pleasure that we induct Daryn into the Hall of Fame as a 2020 Coach Inductee.
Check out the interview below.