Back to all posts
Posted on
Jump Rope For Heart - May 24th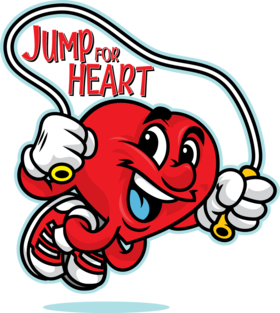 Students from Kindergarten to Grade 6 will be participating the Jump Rope for Heart initiative on Friday, May 24th from 2:00 pm - 3:-00 pm.
Why we Jump!!
Supporting kids' health for 37 years, Jump Rope for Heart encourages kids to be active and help others by raising funds for life-saving heart and stroke research.
Healthy habits today help reduce kids' risk of heart disease and stroke later in life. Kids who are active a minimum of 60 minutes daily are more likely to become healthy, active adults. Between the ages of 6 and 12, kids develop eating habits that may carry into adulthood. Last year, Jump and programs like it raised $32.6 million for research and supported 800 researchers.
For more information check out the link below.