Back to all posts
Posted on
Be Grateful Recipes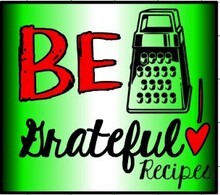 Welcome to our school's WEEKLY (Tuesday) Edition of 'BE Grateful Recipes'.
It's well known and researched that time spent together as a family when planning, cooking and eating meals, has the potential to strengthen family bonds as it provides a daily time for the whole family to be together. For younger children, routine family meals can provide a sense of security and a feeling of belonging in the family.
It is our intention to post recipes that will engage our students and have them attempt recipes that are not too difficult to make.
Check out the recipes in our photo gallery below and watch Facebook for our weekly posts. We encourage you to share photos of your finished goods with us on Facebook. 
Stay safe, have fun, make memories and enjoy the fruits of you labour!